HOME

0. Internet
1. Text
2. Graphics
3. System
4. File
5. Misc
6. Palm
7. OS X

BLOG
DOCS
FAQ
RSS (?)




Who is watching the watchmen? We are. #
Several millennia ago, Juvenal asked Quis custodiet ipsos custodes? ("Who will guard the guardians?"). It might please him to know that, increasingly, the answer is "everyone": UPDATE 2011.02.04: This Julian Assange quote from The Guardian (and found on reddit) bears repeating:
"We support a cause that is no more radical a proposition than that the citizenry has a right to scrutinise the state. The state has asserted its authority by surveilling, monitoring and regimenting all of us, all the while hiding behind cloaks of security and opaqueness."
/misc | Jun 24, 2008

Convert Outlook Express DBX files to MBOX or EML #
Ulrich Krebs' free and open source DbxConv can convert Outlook Express DBX files to both MBOX and EML formats.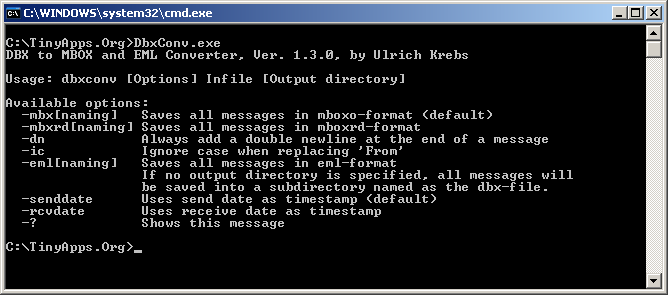 /windows | Jun 06, 2008
Categories
Blosxom Archive
Blogger Archive
Ezine Archive