HOME

0. Internet
1. Text
2. Graphics
3. System
4. File
5. Misc
6. Palm
7. OS X

BLOG
DOCS
FAQ
RSS (?)


Delete temp files for all users
#
Garrett's script
clears the following directories for all users:
Windows XP:
%userprofile%\Local Settings\Temp
%userprofile%\Local Settings\Temporary Internet Files

Windows Vista/7:
%userprofile%\AppData\Local\Temp
%userprofile%\AppData\Local\Microsoft\Windows\Temporary Internet Files
However, in order for this to work on user profiles with private folders enabled, you'll need to run the script under the LocalSystem account (LSA).

/windows | Oct 24, 2010

Coworking spaces continue to grow #
From 2005:
As more and more people continue to follow their joy, leave unpleasant 9 to 5 jobs, and start their own businesses, cool spaces like theOffice and Paragraph will likely grow, providing clean, quiet environments to get work done outside of the home. Kinkos and Starbucks are swell, but they pale in comparison to the atmosphere which these places seem to offer. Rather reminiscent of the wonderful Diogenes Club.
Indeed, the desk sharing / coworking trend has grown apace; it is now easier than ever to find such havens thanks to sites like loosecubes ("rent a desk or a meeting room for a day, week, or month") and Desks Near Me ("helping freelancers get out of the house").

/misc | Oct 17, 2010

Random Kindle notes #

Instapaper is a must
If you are using a terminal, make lynx readable by losing the black background: simply comment out the two lines below from /etc/lynx-cur/lynx.lss
normal: normal: lightgray:black
default: normal: white:black
Google Reader's mobile site defaults to opening links in a new window, which the Kindle does not support. Fix this by heading to Feeds > Settings and uncheck "Open links in a new window". (Note to Jeff: instead of Web Browser could not open this link because opening multiple windows is not supported, why not just ignore the target option and open the link in the same window?)
/eink | Oct 17, 2010

Batch create Kindle collections from document folders #
MobileRead user "collection" created a Python script (KindleCollections.py AKA KindleForResearch.py
) to turn directories of PDFs into collections. It worked equally well for a bunch of TXT files (actually HTML files renamed due to Kindle restrictions) by simply replacing every occurrence of "pdf" with "txt" in the script.

/eink | Oct 17, 2010

Disable automatic restart after Windows 7 updates #
Open gpedit.msc and enable Computer Configuration/Administrative Templates/Windows Components/Windows Update/No auto-restart for scheduled Automatic Update installation

or

add NoAutoRebootWithLoggedOnUsers DWORD value to HKEY_LOCAL_MACHINE\SOFTWARE\Policies\Microsoft\Windows\WindowsUpdate\AU and assign value data of 1.

More info: How to configure automatic updates by using Group Policy or registry settings

/windows | Oct 16, 2010

The definitive guide for Linux command line newbies #
The Linux Command Line by William E. Shotts, Jr. is a clean, thorough introduction to Linux shell commands and scripts. Download the book for free and you may soon find yourself purchasing a printed copy (I did).

/nix | Oct 10, 2010

An orrery for your pocket, projector, wrist, or table #
Traveling through the solar system is easier with an orrery:

Solar Walk (iPhone/iPod Touch/iPad)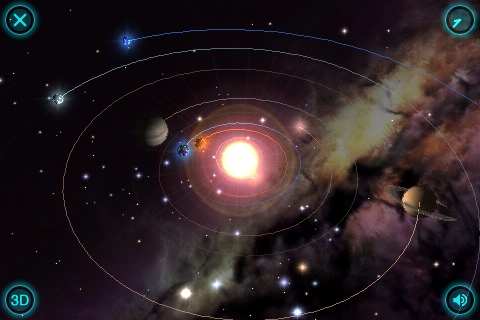 Seeker (Mac/Win)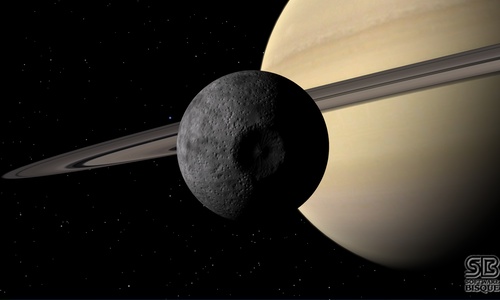 Christiaan van der Klaauw's Astronomical Watches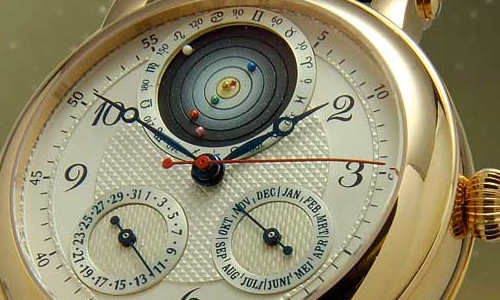 Brian Greig, orrery maker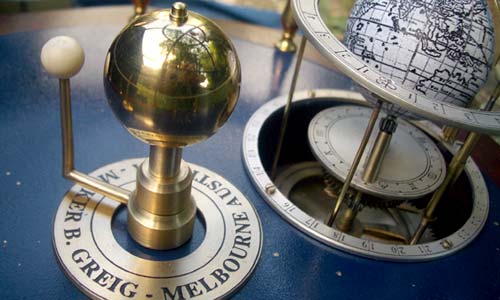 UPDATE: Three more tools for your solar system travels:

dD Orrery by Piotr Kaczmarek; available as a Flash application or screensaver for Mac/Win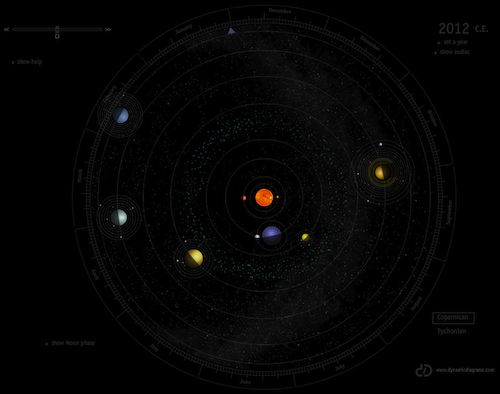 Solar System Wallpaper by Adam Dorman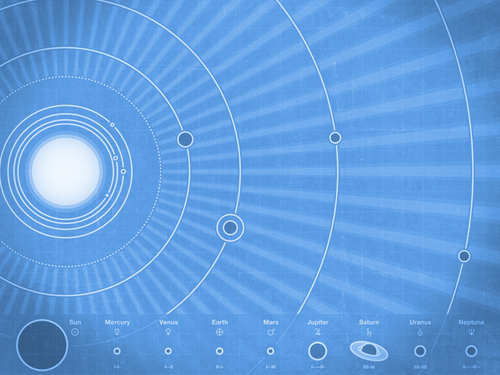 3D Solar System Web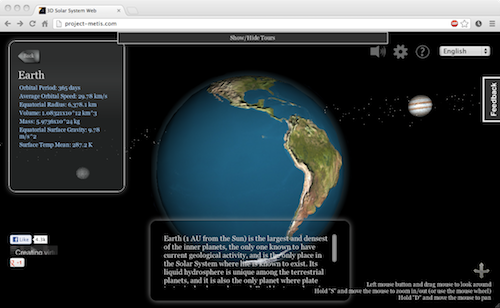 /misc | Oct 03, 2010

Import 3GP files into iMovie '08 #
Attempting to import 3GP video clips into iMovie '08 via "File" > "Import Movies..." fails without any messages. Dragging a 3GP file onto an event in the Event Library fails with the following message:
Import File
The file will not be imported.
It is not compatible with iMovie.
The solution is simply to change the file extension from 3GP to MP4 and then import via either method.

/mac | Oct 02, 2010
Categories
Blosxom Archive
Blogger Archive
Ezine Archive