---
Terminal-based calendar and to-do list #
calcurse "helps keep track of events, appointments and everyday tasks. A configurable notification system reminds user of upcoming deadlines, and the curses based interface can be customized to suit user needs." Import from ICS and export to ICS or PCAL.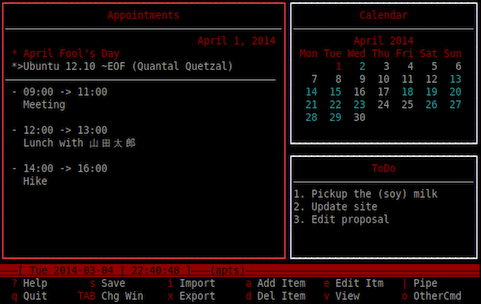 Note: Had to install ncursesw (
sudo apt-get install libncursesw5-dev
) under Ubuntu before calcurse would install (
./configure && make && sudo make install
).
/nix | Mar 04, 2014
---