---
G Suite asks user for phone number when signing in #
When a G Suite user attempts to sign in to a new device, they may be greeted with: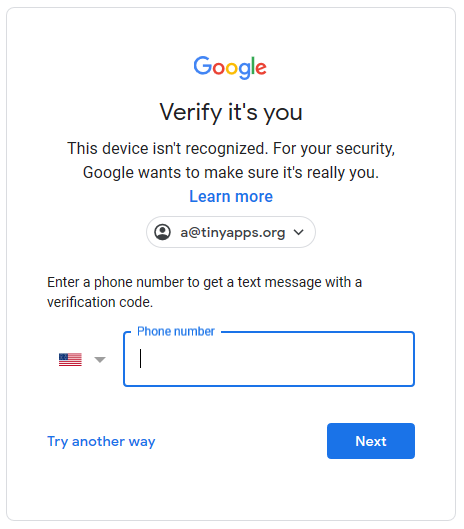 Verify it's you
This device isn't recognized. For your security, Google wants to make sure it's really you.
Enter a phone number to get a text message with a verification code.
This seems less like additional security and more like phone number harvesting, especially since the user has no preregistered number.
Clicking "Try another way" leads to: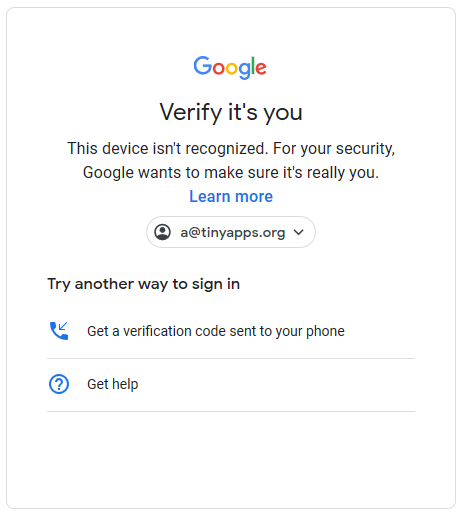 Get a verification code sent to your phone.
Get help
Clicking "Get help" results in: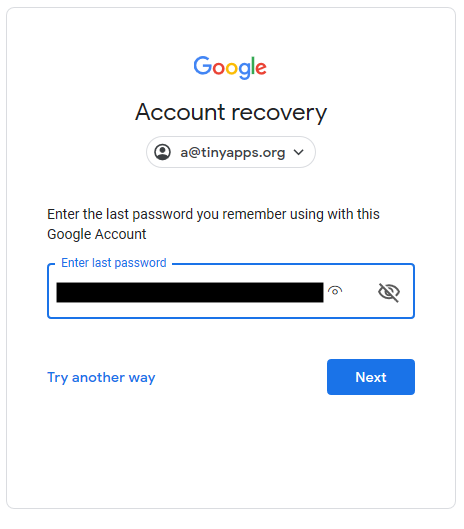 Account recovery
Enter the last password you remember using with this Google Account
which isn't very helpful, as this user has had the same password since creation.
Entering the password dumps to a dead end: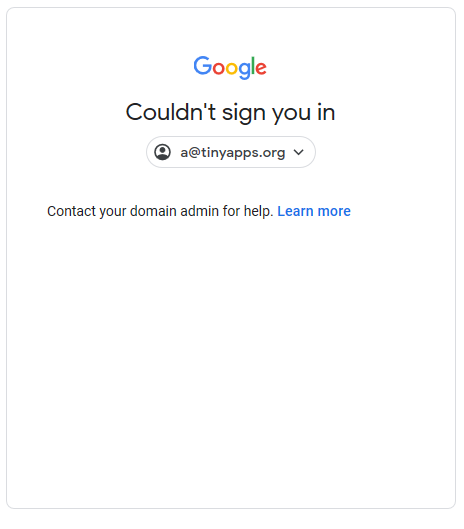 Couldn't sign you in
Contact your domain admin for help. Learn more
Clicking "Learn more" brings us to a singularly unhelpful page: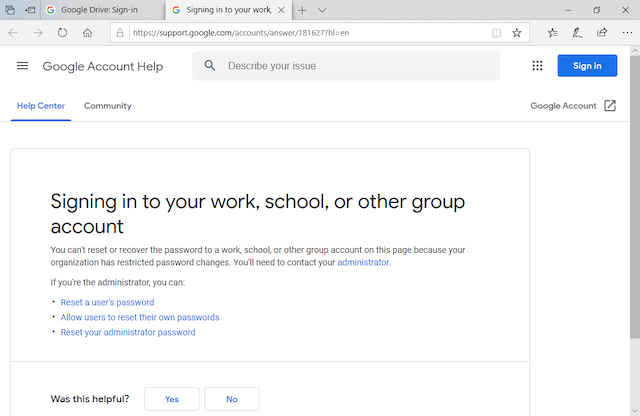 Signing in to your work, school, or other group account
Happily, Mario R. linked to the actually relevant G Suite documentation.
In a nutshell, domain admins can disable the phone number requirement, but only for 10 minutes:
Google Admin Console > Users > click username > Security > Login challenge ("Turn off identity questions for 10 minutes after a suspicious attempt to sign in.") > TURN OFF FOR 10 MINS ("Turn off identity questions for 10 minutes after a suspicious attempt to sign in.")
/misc | Sep 26, 2019
---